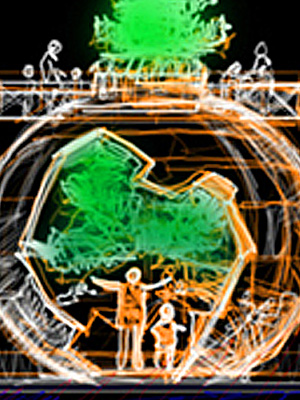 "Given public dissatisfaction with the results from K-12 education the private sector is only going to grow," Brent Garcia, analyst with Salomon Smith Barney.
E C O N O M I C S
GOVERNMENT INITIATIVES
The 2002 Federal Budget Request proposes $200 million for the President's new Math and Science Partnership initiative. The initiative will promote the devel opment and use of effective, research-based approaches that can raise math and science standards for students, improve the quality of teachers and teaching materials, and create inno vative ways to reach underserved schools.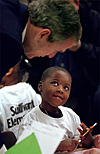 w Recently, the National Science Foundation awarded a $1.03 million grant to an educational consortium that will use the funds to train 200 math and science teachers in the latest computer technologies. After their training, the high school teachers will incorpo rate their new skills into their course curriculum. Compaq, Microsoft, and Cisco have all donated equipment for the program.
Last fall, Rep. Rush Holt, D-New Jersey, and Rep. Connie Morella, R-Maryland, introduced the National Improvement in Mathematics and Science Teaching Act of 2000, which would establish $5 billion in programs to improve the quantity and quality of teachers in those disciplines.